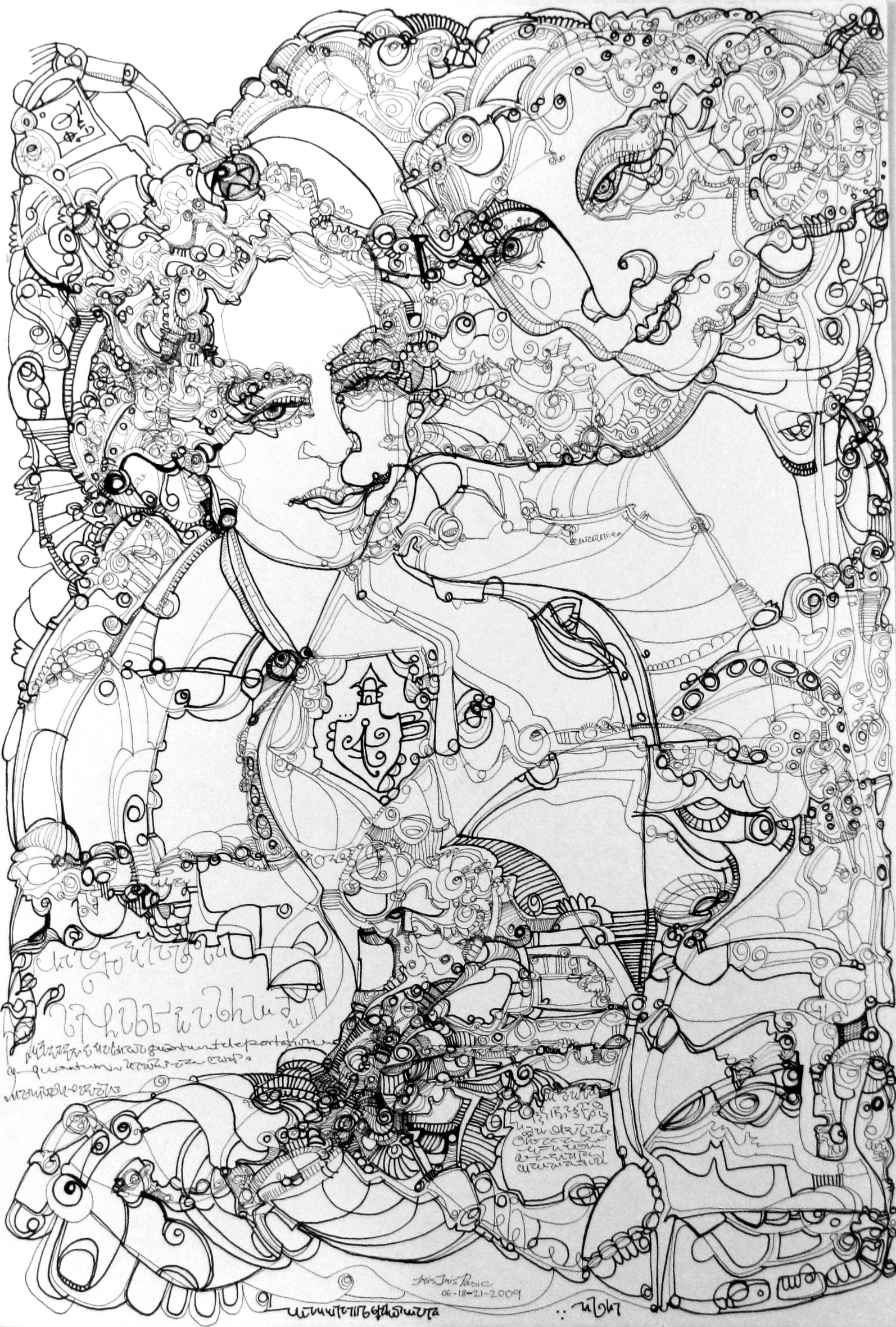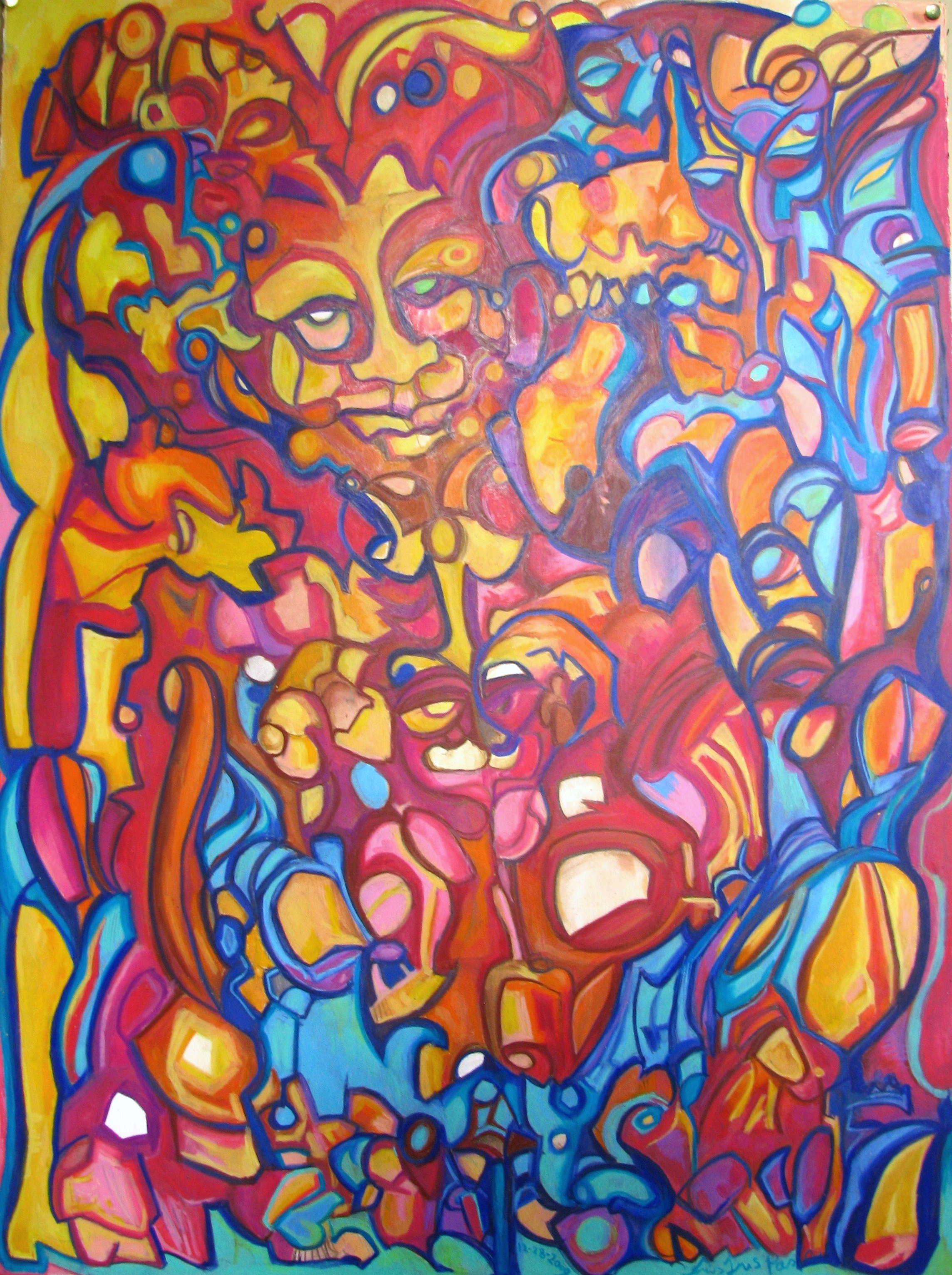 ABOUT THE ARTIST:
Iris Iris Pasic is a multi-disciplinary, international artist who is well-known in the underground arts community in Chicago. Pasic was born in Bosnia and moved to Chicago in 1991. She then went on to achieve a Bachelor of Fine Arts at the School of the Art Institute. Her mediums of expression have expanded to watercolor pantings, sumi-ink drawings, printmaking, photography, as well as videography. A variety of her drawings and paintings are done with an ambidextrous expressionistic manner evident in the emotion conveyed through the figures depicted. She states, "I feel you need to abstract a face to make a true observational portrayal of a character's emotion."
Iris Iris is inspired by ancient mythology, Bosnian fairytales, and her transition to an avant-garade American lifestyle. Classically trained, Pasic believed university was a very conducive and productive experience that opened her up to worlds of possibilities of further expressing her artistic voice. During this time, she also became very interested in and involved with various social and political justice issues which greatly influenced the content of her art. She quickly learned that some things cannot be learned in a scholastic setting. Yearning for a more unorthodox view of the world, she decided to travel the United States via freight train in search other creative and passionate outlets. Her travels have taken her to many destinations, ultimately ending back home to organize her lessons and seek new paths and artistic partners. She is convinced that art makes everything better.
ARTIST'S STATEMENT:
Architectural ideas and spatial experiments live in my work. From fictional skylines to whimsical structures, I express the unique human condition of carving spaces.
Through the medium of oils, using the three genres of landscape, surreal, and abstract, I convey my ideas. Those ideas often contain architectural designs that frequently exist only as concepts, universal and personal symbolism, and exaggerated coloring.
A painted cutout that is integrated around some of my works has become a developing trademark. It is part of my underlying belief that every work should be a total composition and that I should leave no part of the canvas untouched.