Click each image for more information and full size images of the original pieces.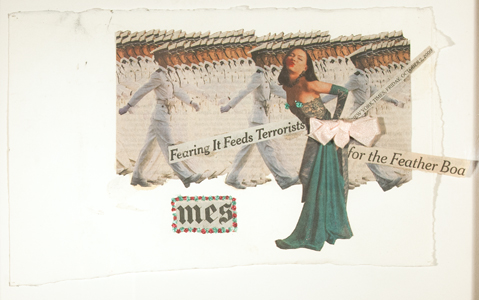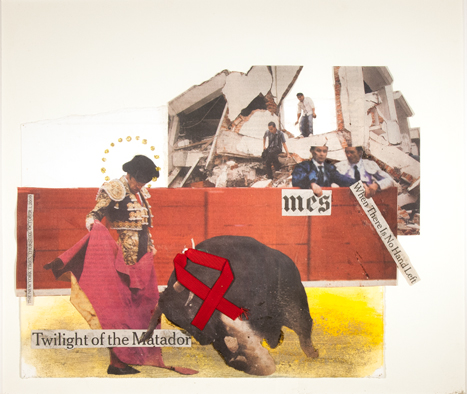 Daring and incredibly conscious, this collage series by Chicago artist Michael Egon Schiele portrays his expression of contemporary urban America and beyond. The continued commentary shines light on processes and cultural anomalies only an artist can properly address. Schiele states: "Our feelings are as empty as our hearts and minds. So we look for that which awes us to fill a void which only remains empty. My art, photographs and poetry are merely documents of that emptiness, an emptiness to form the meanings of our lives. Come travel with me, hear my stories. Let me share with you the gems of existence scattered along our path."
His extended Artist Statement explains his early influences of classic American author Jack Kerouac and a wanderlust focus with Buddhist leanings.